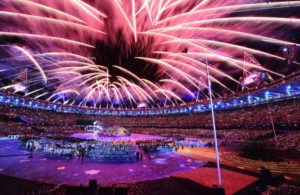 The 2012 Olympic Games in London had 120 GE Energy's DuraStation electric vehicle charging points installed as part of the regeneration of the East End and the 2012 vision for a sustainable Olympics and Paralympics.
ChargePoint Services Ltd (CPS) has supplied ,installed and provided on-going after sales service support.
The fleet of 200 BMW and MINI electric vehicles had transported athletes and officials between venues during the games. The provision of charging infrastrucutre was clearly an essential part of making this work.
The points were linked through Central Management System Software which had monitored and controled the network of live charge posts. After the Games, the chargers became part of London public electric vehicle charging infrastructure. This again is part of the Olympic vision to leave a legacy for the capital.
Many Olympic Games make big promises in the construction and pre-games phases. It was great to see how many of the 200 promised vehicles materialise. Undoubtedly it has taken some good logistical planning to make things work but it's good to see LO making the effort to promote greener transport.