The Think Ox is actually the base vehicle for a number of variations. It will be available as a 5-seater family car version, an MPV, and a coupe. The MPV will probably be suitable as a taxi with a fair amount of luggage space.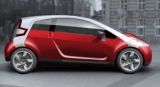 As the first designated five-seat fully electric vehicle, the Think Ox is the basis for a variety of vehicle styles and an real statement by Think is trying to establish itself as a global market leader in electric vehicles. Think or 'The Personal Independent Vehicle Company' was founded in December 1991 and, after launching a number of prototypes. This attracted the attention of Ford who undertook some development of the TH!nk City car. This then passed to KamKorp in 2003 and finally the Norwegian investment group InSpire took over in 2006 and renamed the company Think Global.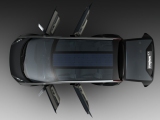 At the 2008 Geneva Motor Show, Think unveiled the Ox (along with the Think City). Along with MPV and family size there are plans for coupe and sports versions with larger battery capacity and higher performance. The Think Ox can be charged at any normal power point and the lithium-ion batteries take less than an hour to be charged to 80 per cent of their capacity using a high-power off-board fast charger. The driving range is targeted at 200km for highway and city summer driving.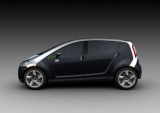 As with all the Think electric vehicle range, inlcuding the Think City and Think Open, the Think Ox is a zero emission vehicle which is available with two different standards of battery packs allowing a higher performance option. There is the 'high stack' – low cost, high range sodium batteries and the
'low stack' – for flat lithium-ion packs more suited to the sports electric vehicles.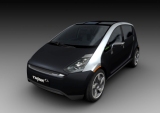 Think Ox – Top Trumps Stats
Manufacturer: Think
Availability:  Since 2011
Top Speed: 85
Acceleration: 0-60mph in 8.5secs
Range (max): 125