The Peugeot iOn is the same base vehicle as the i-MiEV which has  been rebranded by Peugeot.  Citroen have done exaclty the same with their offering the C-Zero.
At a stroke Peugeot/Citroen have got themselves one of the best of the first generation electric cars and the UK has the triumvirate of the i-MiEV / iOn / C-Zero.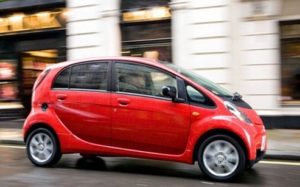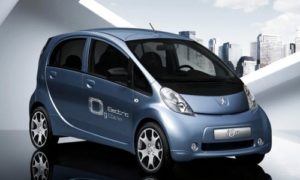 With the iOn, Peugeot intends to remain a major global player in the electric vehicle industry.  The iOn,/ i-MiEV, C-Zero offers good peformance with lithium-ion batteries.  These compare well to the other electric cars availabe in the UK on criteria such as range, charge time, top speed.  The price tag is hefty but you are getting more of a 'normal' car with this and the Nissan Leaf (probably it's main competitor).  The main difference between these two is the look and which you prefer will be largely down to personal preference.  Obviously, Citreon, Peugeot and Mitsubishi are hoping to garner support from brand loyalty as there is little else to differentiate their electric cars.
Our only complaint is it doesn't look great on storage space which may effect it usability as a fleet car.
The iOn is being developed in cooperation with the Mitsubishi Motor Corporation and the marketing spiel states it is aimed at both fleet customers (local authorities, large companies etc) as well as the individual retail market.  Potentially the closest competitor after theLeaf will be the Think Ox which is a 5 seater and has more storage space.
Peugeot iOn – Top Trumps Stats
Manufacturer: Peugeot
Availability: Now
Top Speed: 81
Acceleration: 0-60pmh in 15.9 secs
Range (max): 93