MyCar is an Italian designer car brought to the UK market in electric form by NICE. Its a stylish, handbag-like car that will appeal to those who also like Gucci and small dogs!
Joking aside, this is a very affordable and good-looking electric car that for tootling about in cities to do your shopping or get to work is actually ideal.
Deliveries of the NICE MyCar started in London in August 2009. The car is on sale purely within London and exclusively from EVstores like it's contemporary the Tazzari Zero.
This is a stylish rival to the G-Wiz , if a little more expensive and perfect for that London commute.
This is a natty little, lightweight electric car and seriously competes in the looks department. It won Electric Vehicle of the Year in 2008.
The launch of the MyCar is the culmination of 5 years of design work, with the concept originating in Italy. Throughout the development, the emphasis the manufacturers say has been on style and quality.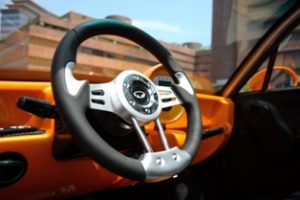 The MyCar has the usual electric car perks: no congestion charge in London, Road Tax exempt, quiet, low maintainence and zero emissions.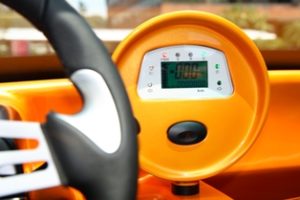 The MyCar has a range of specifications just like an ordinary vehicle. An array of funky colours, alloys if you like, parking sensor, sun roof, leather seats etc…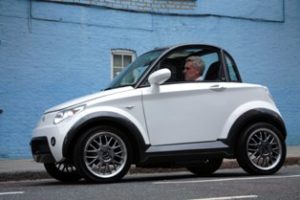 NICE MyCar – Top Trumps Stats
Manufacturer: NICE
Availability: Now
Top Speed: 40
Acceleration:
Range (max): 60
Max Charge Time: